Think it's too late to get your teeth straight? Adult orthodontics: Seven reasons why there's never a better time
Posted on 13 March, 2019 by Hillsborough Dental
It's surprising the number of adults who think they're too late to have orthodontics, but the great news is - they're not.
Although braces are most commonly associated with teenagers, (generally because this is when crooked teeth are first noticed), there's actually no upper age limit for this kind of corrective treatment.
In fact, if you're considering orthodontics as an adult - we believe there's never been a better time,here's why…
1 There are more options now, than ever
Conventional 'train-track' braces are no longer the only option for those wanting a perfect smile.
At Hillsborough Dental we do mainly adult orthodontic cases, so we offer a variety of treatments tailored according to individual preferences.
These options are much less bulky and visible than the old-fashioned alternatives and work much faster because we focus on just the teeth showing in your smile.
2 Orthodontic treatment is cheaper today than it was years ago
Although it's still an investment, orthodontic treatment is cheaper today than in the past.
Because of new digital scanning and CADCAM technology, options such as Cfast, SmileTru Aligners and Inman Aligners have made teeth straightening much more affordable.
3 Adults are way more motivated than teens. Doh!
Why do teenagers lack so much motivation? Who knows? But by the time we reach adulthood we generally seem to be a bit more driven.
We certainly appreciate the value of a beautiful smile and this is usually motivation enough for adult patients to see treatment through, conscientiously, from start to finish.
Brushing and flossing are more important than ever when wearing braces. Often children and teens abandon this due to laziness cleaning around wires and brackets, but adults are again more motivated to keep things clean and healthy.
It's this motivation that is one of the key reasons adult braces are so successful.
4 Adults follow instructions better
While wearing braces you'll need to follow certain instructions such as wearing retainers for a certain number of hours per day or avoiding foods that are hard or sticky.
Adults usually comply, but often teens like to learn things the hard way - sometimes resulting in an emergency visit to the dentist.
5 Straightening will improve your oral health
It's difficult to brush and floss around overlapping teeth, making this the perfect place for dental plaque to hide. Straightening therefore can reduce problems such as cavities and gum disease.
It also helps alleviate the wear and tear caused by extra pressure put on teeth beside the ones that don't align and helps to solve problems such as painful chewing and jaw issues. 
Teeth alignment is therefore key to maintaining a healthy smile.
6 Braces are on trend
Strange as it may seem, the braces that once plagued teens for decades have now become something of a beauty statement.
Models have been seen flaunting braces on catwalks and magazine covers, and Gwen Stefani told Harpers Bazaar braces were a gift she gave herself when her album No Doubt made it big.
Holly Willoughby recently had her teeth straightened using the same Cfast braces which we use and love.
So sought after is this look, that a trend for fake braces has even sprung up with teens wearing everything from brightly coloured to Ugly Betty-style fake braces!
At Hillsborough Dental, we believe the reason braces have become increasingly acceptable is due to the fact more and more people are now embracing self-improvement. 
7 There's no time like the present
There's nothing you can do to change the past, but you can take control now to change the future.  
It can be easy to procrastinate though and then further down the road feel disappointed knowing that if you'd only taken action, things could have been fixed already.
The old Chinese proverb says "The best time to plant a tree is 20 years ago; the second best time is today." 
Did you know that most of the tooth straightening systems we use can get you that nice straight smile in six months or less? Not a huge chunk of your life, is it?
Remember, you don't have to be a patient to come to us for orthodontics, so spread the word.
Orthodontic prices start at £1,295.
Contact the practice (028) 92688388 or admin@hillsboroughdental.co.uk to book a consultation or follow the enquire now link to ask a question.
Posted by Hillsborough Dental admin
---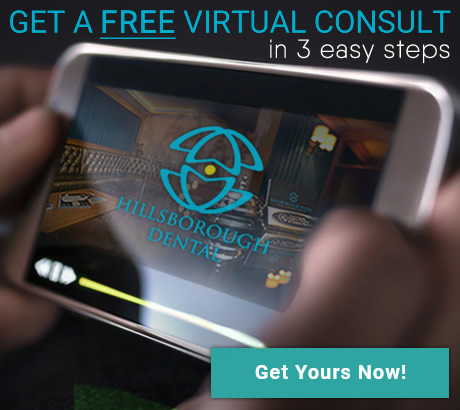 New Blog Posts