The Hillsborough Dental Story - how it all began...
Posted on 11 March, 2019 by Hillsborough Dental
It was October 1998.
Google had just been established (can you even imagine life before Google now?); Bill Clinton was facing intense questioning over the Monica Lewinsky affair and Saving Private Ryan was the top movie.
As well as all of this, the main news in my small part of the universe, was, that Hillsborough Dental had officially opened its doors for the first time.
I had only five patients (mostly family!) on my books and there was a lot of stress and uncertainty, which many of you who have opened a new business will know, is part and parcel of starting a new venture. 
But despite the stress I was also excited, for I was finally fulfilling a dream to have my own dental practice in Hillsborough, County Down, the area where I grew up.
The one thing I knew, though, was I didn't want this to be a regular dental practice. No, I wanted to be able to offer something a little bit more special.

Confessions of a dentist…
Allow me to introduce myself - I'm Kevin McKelvey and I have a confession to make...
I'm a bit of a perfectionist.
I just seem to see everything in minute detail, and I like it all to be perfect. So, for any of you who can relate to this, you'll know at times, it can be torturous.
But as I've lived with being a perfectionist, I've also come to realize that whilst it has its problems, it has many positive sides too. 
For instance, I take great pride in my work and enjoy nothing more than a job well done.
It's also because of this perfectionism, I knew right from the outset the sort of practice I wanted to open - a place where dentistry would be done right…

Your teeth in the best hands
I wanted to open a dental practice that could provide the highest standards of treatment and materials and not be restricted on the quality of these. So many practices today, are forced to opt for cheap fixes and short cuts, due to NHS restrictions.
 
New materials, that are stronger and more natural-looking, are being discovered all the time in the field of dentistry. I wanted to be able to use these to deliver beautiful, natural-looking smiles and strong teeth for my patients and not be caught like so many dentists, who are still using the same materials today that they were using 20 years ago.
I'm passionate about cosmetic dentistry, so I wanted a practice that would be able to help patients who were unhappy with the appearance of their teeth. Dentists working within the NHS framework are restricted by guidelines as to what treatment they can offer patients and while the NHS contributes towards necessary dental treatment, it's certainly not available for cosmetic treatments.
In my envisaged practice, I also wanted to be able to spend time with patients - to provide thorough examinations, to diagnose and fix the cause of a problem rather than just patch the result of the problem, to offer options, explain treatment plans, answer questions and allay any fears - and not just rush people through like mouths on a dental conveyor belt.
I was acutely aware though, that so often private dentistry is associated with fees that are unaffordable. It was important to me to be able to provide a service that was fair and attainable for those wanting private dentistry. Our pricing structure is, and always has been, completely transparent and available to view on our website.

Fast forward to today
Over the years, I've striven to build this dream, and I'm delighted to say that today we have a thriving practice. 
I reckon we have something quite special here - the whole team, high skill levels and experience, great service, and many patients who feel their oral health is worth a little bit of investment and who make coming to work, to meet and help them, a pleasure.
I hope you've enjoyed this introduction to the Hillsborough Dental story. If you value your oral health and aren't one of our patients already - we'd love you to be a part of it!
"People who go private generally feel their mouth, smiling confidently and eating well is worth that much to them, that they are prepared to make an investment in its care"
Post by
Dr Kevin McKelvey
---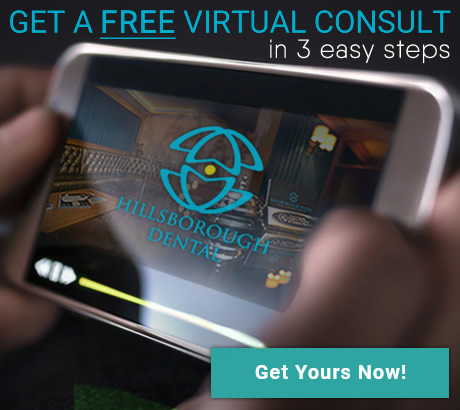 New Blog Posts