Are discoloured or ill-fitting crowns getting you down? Find out why only quality materials produce a natural-looking result
Posted on 18 June, 2019 by Hillsborough Dental
The crowns on Becky's front teeth had always annoyed her because they didn't match her natural teeth. But when a black line developed along her gum line where the base metal was showing, she was distraught.
And Becky isn't alone - it's one of a number of problems many people run into with their crowns.
When Becky came to us at Hillsborough Dental, she told us it had reached the stage she hardly ever smiled because she was so unhappy with her teeth.
"I had tried to get the problem fixed with my previous dentist.
"When I asked about getting the crowns replaced, he said under the NHS it would be the same type of material as before, so the black metal would eventually show through again," she said.
"He also said the colour match would probably be no better than last time."
It was at this stage that a friend recommended Becky come to us at Hillsborough Dental.
Quality crowns for the smile of your dreams
As soon as I met Becky, I was confident we could give her the smile she'd always wanted.
You see, NHS crowns are made with a metal inner core and have been since I qualified in dentistry, almost 30 years ago. This metal core needs an opaqueing layer to hide it, which makes the crown look dull and lifeless. The metal changes how light travels through the tooth root and so makes it dark. This darkness then shows through the gum as it gets thinner or recedes.
Only quality materials and the skilled artistry of a good ceramic technician can convey a tooth's natural colour and lustre.
Only quality materials and the skilled artistry of a good ceramic technician can convey a tooth's natural colour and lustre. At Hillsborough Dental our crowns are made from very different materials to NHS ones.
We often use a pressed lithium disilicate glass ceramic known as eMax. This is a beautiful material, and my favourite, because not only does it allow the crown to transmit and reflect light giving it a very natural appearance, but it's also extremely strong and long-lasting due to the fact I take time to chemically bond it to the tooth. This means you get the best cosmetic, but also functional result, and further good news - no metal core.
Another advanced crown we use is made from Zirconia, which is tooth coloured but as strong as metal for use in situations where we can't bond it to the tooth.
New materials are being discovered all the time in the field of dentistry, but NHS dentists are restricted to using the sort of materials that were used back when I trained.
It means the world to me to produce work that looks natural, and private dentistry means I have the freedom to provide the very highest standard of treatment and materials.
"Quality is never an accident, it is always the result of intelligent effort."  – John Ruskin.
The look of sheer joy
One of the things I love most about my job, is completing a case and seeing the look of sheer joy on a patient's face. I'm glad to say that Becky was no different!
When I handed her the mirror in surgery she said, "I can't believe how these crowns match my teeth. You wouldn't even know they were there."
She later told us, "I knew it would be a bit more expensive than under the NHS - but it was the best money I've ever spent."
Crowns at Hillsborough Dental start at £495.
"Quality is remembered long after the price is forgotten." – Aldo Gucci
To find out how we can replace your crowns or indeed fix other dental problems that make you unhappy, call us today to book an appointment.
For more information, click here.
---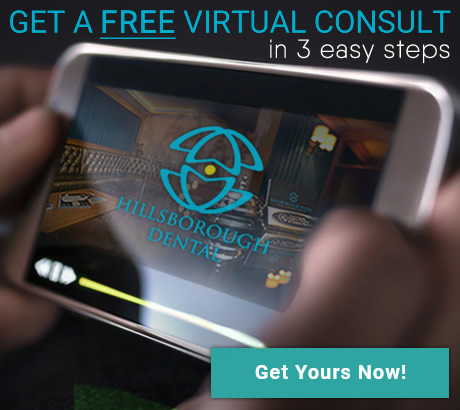 New Blog Posts