All things other than dentistry: why our blog is about more than just teeth
Posted on 25 March, 2019 by Hillsborough Dental
Sometimes when I bump into patients outside of work, I see them struggle to place who I am.
It seems no matter how we try to bluff these things, our faces still betray us with a baffled "where on earth do I know him from?" look.
But it's ok, I understand - it's that problem of meeting people out of context, coupled with the extra problem that in work patients usually only see half of my face (the other half being hidden under a dental mask) and I'm usually peering at them from an almost upside-down angle, just a few inches away.
So, I get why I can be difficult to place out of context.
I am happy to say though, that much and all as I love my profession, I dohave a life outside of dentistry, so be warned - there are a variety of other places you may happen to meet me.
To that end, when setting up the Hillsborough Dental blog, I thought it might be nice to have a small section devoted to things other than dentistry.
While it's certainly my goal to bring you a wealth of up-to-date advice and information on all kinds of dental issues and of course to motivate you to keep your pearly-whites in tip top condition, nonetheless I realised there are other things I'd like to share with you too.
All things other than dentistry…
To begin with I work in two very wonderful communities.
The first, is the community of Hillsborough Dental itself. It's a privilege to have such a variety of people walk through my door every day, with some days as many as a new person every 15 minutes.
And the wealth of life stories these patients, not to mention my own staff, bring, truly enriches my life.
So, I thought it would be it would be great, where appropriate, to have a space to share some of these stories - to celebrate successes, to promote business ventures, to boost charitable causes, and to share some of the memorable tips I'm given (and believe me, I get expert tips on everything from how not to kill your Hebe (which sadly I did anyway!), to vintage wardrobe fit-outs, in case I should ever go to the Goodwood revival festival!
The second community I share, is of course that of Hillsborough. Life in the village is vibrant and so I'd like to make space in the Hillsborough Dental blog to recognise some of its qualities - from its unique heritage to our business community, from shops where we've made appealing purchases to restaurants and cafes where we've had good food, and all other interesting things in between, connected to village life.
And then I'm also acutely aware that dentistry is closely tied with all thing's health, beauty, and lifestyle, so I hope to be able to bring you some posts around this. Don't panic though - I'm not about to give you tips for glowing skin, or advice on the latest updo's but I'd certainly love to invite guests who know so much more about these things than I do, to bring you a wealth of interesting lifehacks and advice.
And then finally, every now and again, something interesting may happen in my life - and If it's interesting enough - I just may share it with you here.
Looking forward to blogging these things with you.
Dr Kevin
---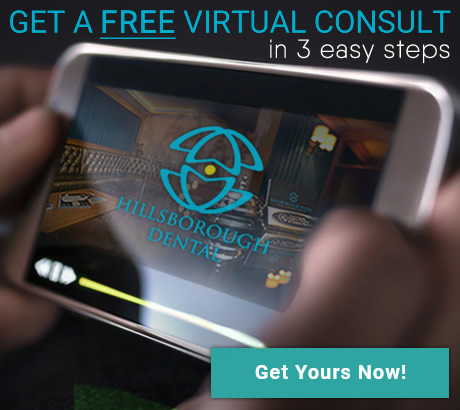 New Blog Posts